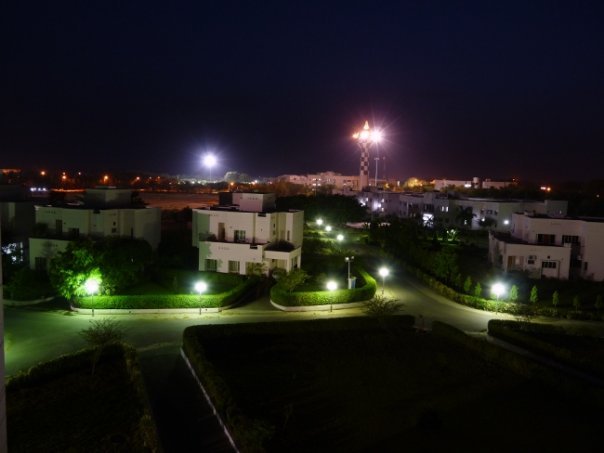 Former IIITian rises to martyrdom in action
| | |
| --- | --- |
| | IIIT Allahabad conveys its most sincere condolence to the Jass family and the people of India at the untimely death of Captain Davinder Singh Jass. He was a former IIITian who has risen to martyrdom during an 18 hours gun battle, which saw the elimination of five terrorists in Sopore district of north Kashmir on 23 February 2010. He passed out from IIIT-A MBA batch in 2007 and decided against a corporate job in an MNC and joined the armed forces instead. His very decision to shed aside a lucrative corporate job and serve the nation instead was a decision of pride. He believed in spirited endeavors, pivoted on consensus and guided by willingness to face criticism cheerfully. |
IIIT-A still remember recommending Davinder for numerous new formed IIIT-A MBA activity teams and handed him the B'Cognizance and MBA website as the coordinating team member, a job performed to perfection" , but what he achieved today for the nation 'martrydom' will be recorded in the history books of this great nation for a long long time. In whatever capacity he worked, his contribution has always been unparallel. IIIT-A hopes that his dedication, selflessness, conviction and patriotism will engender the same spirit in all of us at a time when we have resolved, to have common purpose and vision to fight terrorism.


Devinder Singh demise leaves a void which will be very difficult to fill. He would always be remembered for his brave heart and a wonderfully refreshing humorous nature besides the various other ways he touched our lives - somehow or the other. IIIT-A family expresses its sympathy to the Jass family and pray for the eternal peace to the departed soul.


We were honored to have known him... an inspiration to all - in life and beyond.
"What moves through us is a silence, a quiet sadness, a longing for one more day, one more word, one more touch, we may not understand why you left this earth so soon, or why you left before we were ready to say good-bye, but little by little, we begin to remember not just that you died, but that you lived. And that your life gave us memories too beautiful to forget.."
Click here to read article by Captain Davinder Singh Jass
Chief Editor's Message
We always say that anything that starts has to end. But the human tendency is to always deny the ending. And we also feel the same More...
Science Conclave
IIIT Allahabad organized the Asia's second science conclave from 8th to 14th December 2009... More...
ICMIS
IIIT Allahabad organized the first international conference on management and information security from 21-24 January, 2010... More...
Information Security
In this digital era, the significance and importance of information is very well known and understood as.... More...
WCC
Wireless communication and sensor networks occupy a very important position in creating the ubiquitous environments that would have profound influence on society.... More...