Category
IIITA News
About Us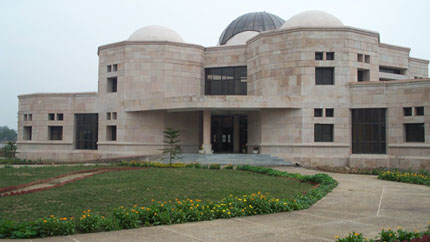 LimeLight
The NANO Technology
"All great things come in small packages."
This statement was personified on the 10th January, 2008 at the 9th AutoExpo in Delhi when Ratan Tata unveiled the Rs. 1 lakh car called 'Nano' marking the beginning of another era in the Automobile industry. Revolutionizing the way the middle-class travels; this era will be marked by characteristics such as compactness and another rat race of wooing the customer. This, the world's cheapest car, is a direct competition for vehicles in 2 segments: the small car segment including cars like Maruti800, WagonR, etc and the high-end two-wheeler segment with bikes like Pulsar, etc. In a research done by Crisil it has been revealed that the Nano price point would see a 65 per cent increase in the number of families that can afford a car. With Bajaj, Ford and Honda also announcing their plans for such entry-point price level cars, the consumer can do nothing but wait to reap the benefits.
Another Indian going the Mittal Way..
Looks like it's the year for Ratan Tata and the Tata Group to be in LIMELIGHT this season. The Tatas are all set to follow Laxmi Mittals' strategy of acquiring international brands after Ford Motors decided that it is handing over Jaguar and Land Rover, two of its iconic brands, to the Indian group. With Mahindra & Mahindra (with Apollo) and US private equity firm One Equity Partners no more in the race, it is almost certain that the Indian company is going to win the race. Though there are other crucial issues concerning wages, terms and conditions and pensions that needed to be addressed before both the parties will consider any final decision.
<![if !supportLineBreakNewLine]>
<![endif]>
-By
Neha Gupta
MBA(IT) Semester 2